Our Services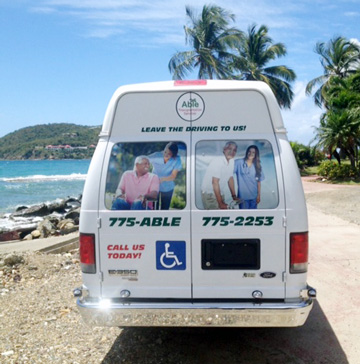 Able offers non-emergency transportation services for patients or clients who may need wheelchair access. Most of our vans in the fleet are maintained and equipped with the Braun® dual post lift (holding up to 800 lbs.) that safely transitions customers in and out of the vans. Our staff are required to be first aid and/or CPR certified.
Able Transportation Services also provides service to patients or clients who have scheduled visits to:
Adult Day Care Centers
Cancer Centers
Dental/Doctors' appointments
Dialysis Centers
Family/Social functions
Hospital visits
Outpatient Care Centers/Clinics
Special Activities
If you need additional transportation services please call us at (340) 775-ABLE (2253).